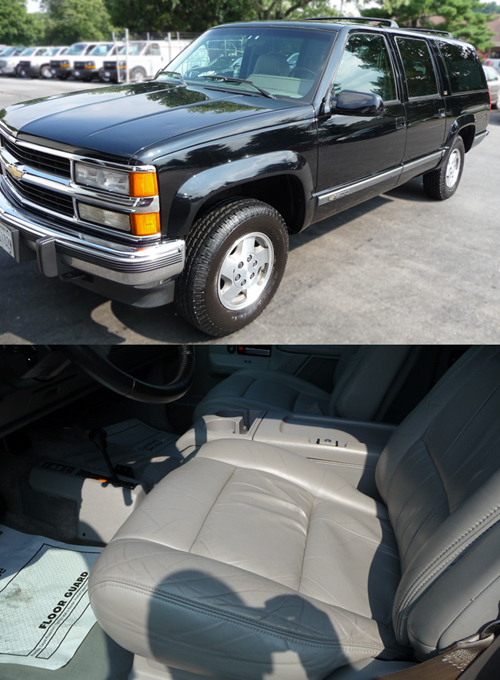 If you are looking for an extremely unique piece of memorabilia that in fact you can drive to your favorite ballpark then check out this
1994 Chevy Suburban that was driven by Cal Ripken Jr.
for several years. Hunt Auctions is starting off the bidding at $25,000.
1994 Chevy Suburban driven by Cal Ripken Jr. for several years during his legendary career. The vehicle was driven by Cal to Oriole Park the historic nights he tied and broke Lou Gehrig's consecutive games played record, September 5 & 6, 1995. Ripken also drove the Suburban to Orioles post-season games in 1996 and 1997.
Well shit fire. I'm actually in the market for an automobile. The SportsCrack truck is on it's last legs and what would be a better truck to haul around boxes full of shirts then Ripken's very own Suburban? This is no coincidence folks. I have to have this truck!