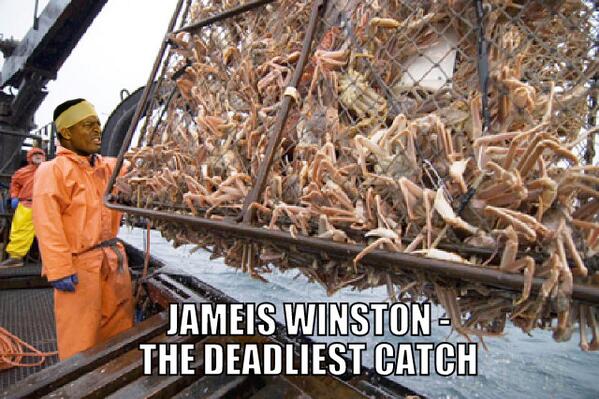 Go ahead and put this in the memory bank for headlines you never thought you would read. Reigning Heisman Trophy winner Jameis Winston was caught stealing crab legs at Publix. No bull shit according to
Tomahawk Nation...
Florida State quarterback
Jameis Winston
was issued a citation Tuesday for shoplifting crab legs from Publix, according to multiple sources. Winston, the reigning Heisman Trophy winner, is a red-shirt sophomore for the Seminoles.
"He got an adult civil citation," a trusted source inside Tallahasse Police told Tomahawk Nation. "If he completes the sanctions it will never show up on his record. They commonly give them to juveniles on first criminal offenses. They are now doing it for minor misdemeanors for adults to lower crime rate"
Well this gives new meaning to FSU and the Seminoles. Not only can we bring back the always classic
"Criminoles"
shirts for public ridicule but also I feel a
F
ree
S
eafood
U
niversity shirt needs to be done.
Just another shellfish act by young Jameis.