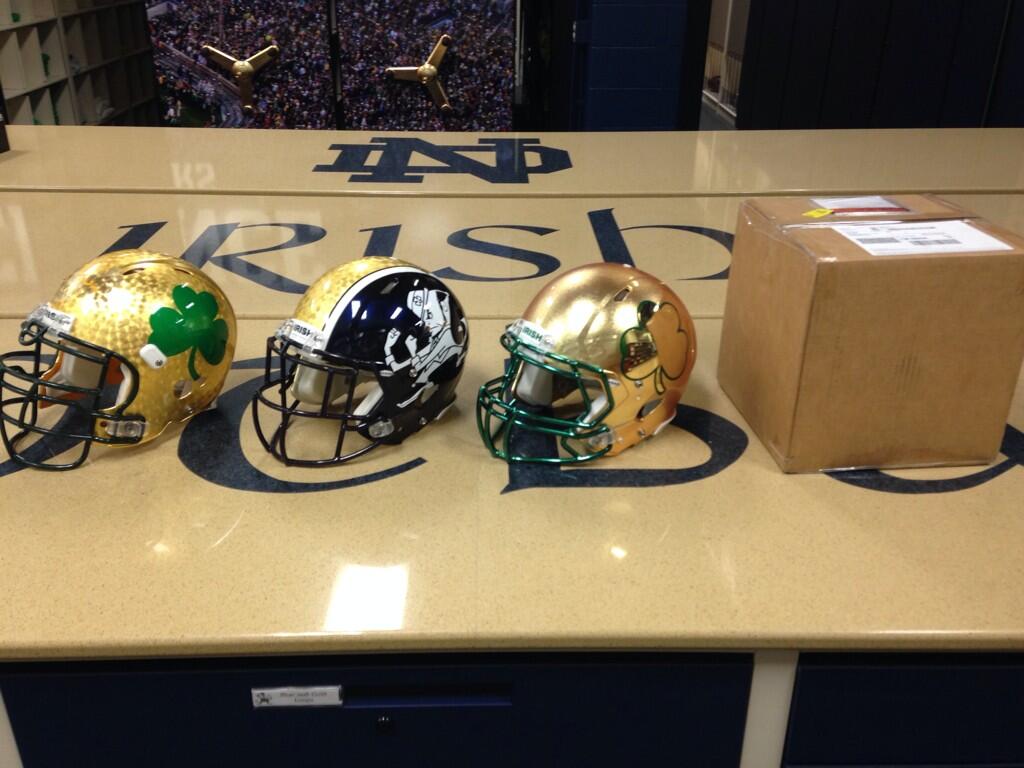 Wonder what's in the box...#goirish #Indianapolis pic.twitter.com/o0oPz0gl6a
— Ryan Grooms (@NDFBEquipment) June 16, 2014
Oh Ryan you can't be teasing the family jewels like this. I can feel it deep in my plums. They are all tingly in anticipation. What's in the box? I need to see the new 2014 Shamrock Series helmet today!
By the way before you even ask yes we will again have the helmets in stock first for sale. As soon as Ryan reveals the helmet we will put a link up to buy the minis and authentic versions of it.
We still have some of the
2013 Shamrock Series
and
2012 mini helmets
in stock along with the
authentics
if anybody is interested in adding to their collection.
Go Irish!