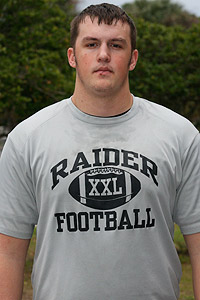 What is the world coming to when Notre Dame is stealing recruits from FSU? Florida high school kids no less!

The hot rumor going around the forums lately is current FSU early enrollee offensive tackle Jordan Prestwood (committed to ND before signing with FSU) is not happy in Tallahassee and is looking to transfer to Notre Dame in the summer. Prestwood and Notre Dame defensive end Aaron Lynch are good friends and went on the same paths during their recruiting trips. Both committed to Notre Dame last summer only to decommit in October. Both took a couple of days before deciding to go to FSU. As we all know Lynch switched back to Notre Dame right after the US Army All-American Game after he felt he was lied to by FSU coaches. If Prestwood does transfer to Notre Dame he would have to sit out a year due to NCAA regulations regarding transfers.

Another college football story going around is USC Trojan WR Brice Butler is looking to transfer. Butler was a 4 star recruit coming out of Georgia who has never blossomed into the star he was made out to be. Since USC is on probation Butler can transfer and not have to sit out a year. It's looking like Georgia or FSU could get Butler. The Bulldogs could use Butler immediately with the departure of AJ Green to the draft.