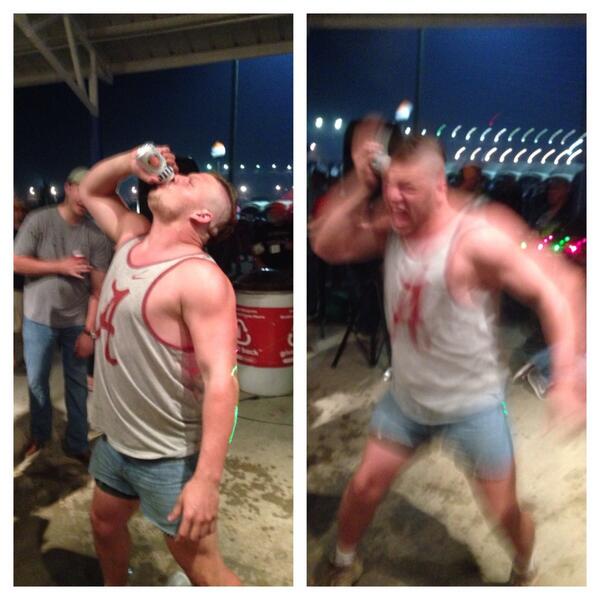 So, this guy from the Dega infield last night...of course he plays tight end at Alabama http://t.co/eFNtYDAFc8 pic.twitter.com/s6XPzwspLN
— Bunkie Perkins (@BunkiePerkins) May 4, 2014
Remember all of those Alabama stereotypes in your head before you saw this post of Alabama Tight End Michael Nyeswander? Well now you feel a little less guilty don't you?
We got the Alabama tank top officially licensed by Nike.
We got the classic jorts.
We got the tube socks with work boots.
We got the classic old school Miller Lite can.
And to top it all off we got the Bama meathead crushing said Miller Lite on head in an epic drunk fueled steroid/deer antler spray rage.
All that is missing is a scantily clothed cousin of Neyeswander eyeing him up and this would be the perfect Bama stereotype encapsulated in two pictures.