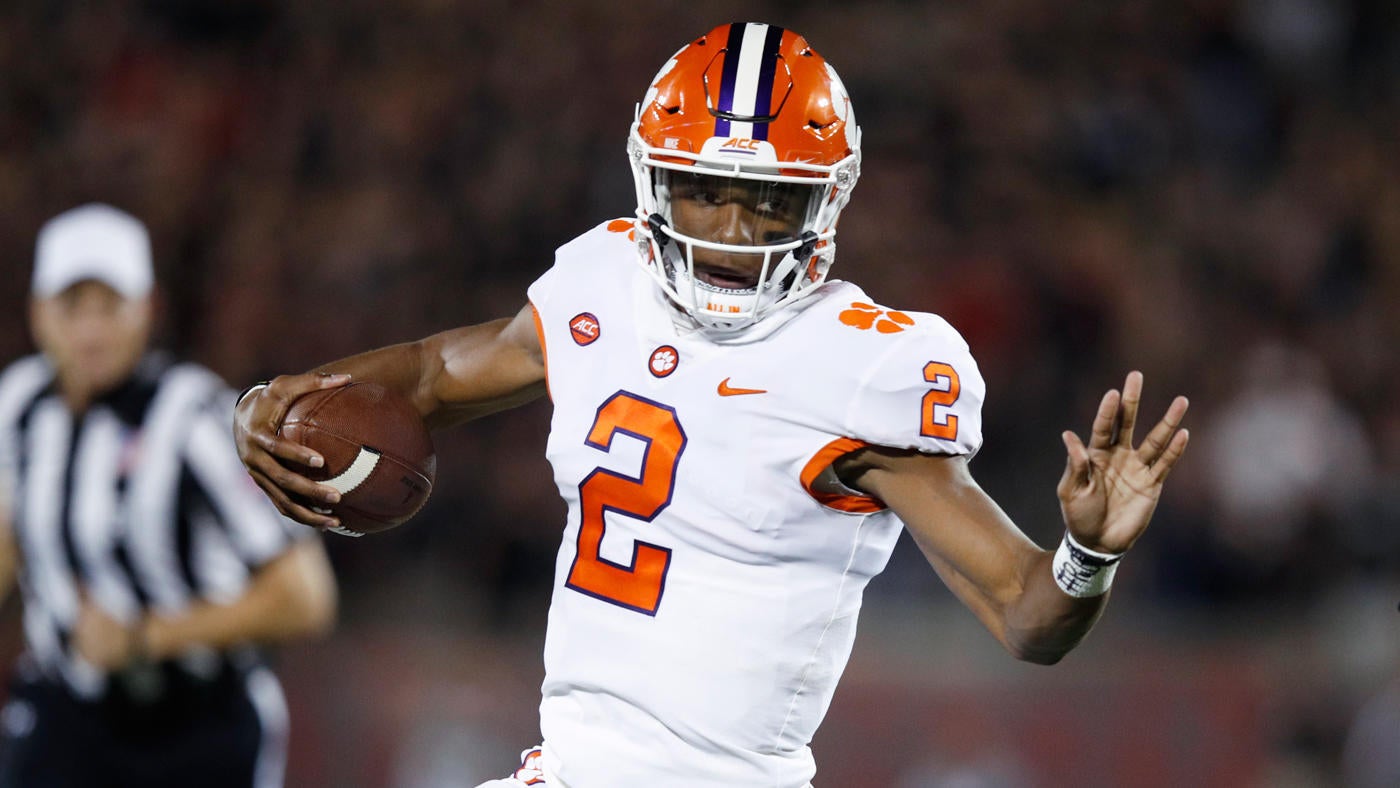 By now you have heard Clemson QB Kelly Bryant has decided to take advantage of the new NCAA redshirt rule in which if you play in 4 or less games you can transfer and still have a year of eligibility left.
Yesterday Clemson head coach Dabo Swinney made the obvious decision official when he named freshman QB phenom Trevor "Sunshine" Lawrence the starter this week vs Syracuse. It signaled to Bryant he would no longer be the starter for Clemson and he went MIA from practice. While I think Bryant is making a personal decision in his best interests as he sees it you can't help but think it could be a bad one because he's a senior who has gone 16-2 as a starter and Lawrence is an injury away from Bryant playing again.
Dabo Swinney on the ACC teleconference: "This is not middle school. Sometimes you have to make tough decisions that are best for the team." Says its unfortunate but Kelly Bryant is entitled to his own opinion but says he "definitely" gave Kelly a fair shot.

@wachfox

— Mike Uva (@Mike_Uva) September 26, 2018
In other words Bryant wants to go somewhere where he can start and make his case to the NFL to get drafted. To be honest Bryant is not a pro prospect. Lawrence clearly outplayed him so far this season and it was tough for Bryant to handle getting beat out by a true freshman. I get that.
So where could Bryant end up next season and take advantage of the new NCAA redshirt rule?
AUBURN -
Fellow transfer Jarrett Stidham still has a year of eligibility left but he's expected to dip his toe in to NFL waters after this season. The Tigers with Gus Malzahn run a spread offense that Bryant is familiar with and Bryant was heavily recruited by Auburn before picking Clemson.
EAST CAROLINA -
My old flag football teammate Scottie Montgomery is currently the head coach at East Carolina and is looking for a QB upgrade next season. Montgomery while an assistant coach at Duke recruited Bryant out of high school and has NFL connections as a former player. All of this of course is contingent on Montgomery being retained next season which isn't a guarantee with his 7-20 record for the Pirates.
FLORIDA ATLANTIC -
Yes the fighting Lane Kiffins with Charlie Weis Jr as the OC would be a tremendous fit for Bryant. Weis Jr runs a pro style offense and Kiffin thinks he knows how to develop pro QBs so Boca Raton, FL would be seem like a logical destination for Bryant.
NORTH CAROLINA -
Speaking of coaches on the hot seat Larry Fedora might be sitting on an even hotter one than Montgomery especially after losing to East Carolina two weeks ago. But if Fedora does come back to Chapel Hill it makes a lot of sense for Bryant since Mitch Trubisky developed into a NFL QB there.
UCLA -
I know this seems far fetched since it's on the complete opposite coast but Bryant could be a great fit for Chip Kelly's system which needs a mobile, accurate throwing QB. Bryant could step in at UCLA and hope to develop into a NFL prospect like Marcus Mariota did at Oregon under Kelly.